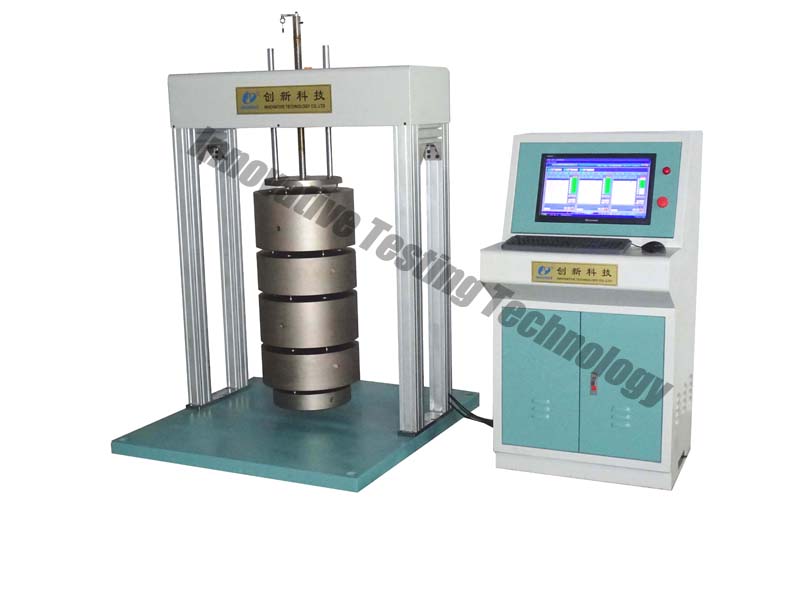 Application
It is used in the pattern evaluation test of variety types of electronic balance under the environment of certain temperature and humidity. It can complete all performance testing automatically according to the given procedure.
When simulated temperature and humidity test in high & low temperature test chamber,the user can observe through the camera then operate various performance tests like loading and unloading.
技术规格和性能指标

Technical Parameters

量程 Range

60kg 300 kg 1T 2T 5T 10T 30T

砝码材质 Weights Material

合金钢电镀或304不锈钢

砝码等级 Weights Grade

不低于M1级,优于0.001%

No less than M1 grade,better than 0.001%

砝码表面光洁度(μm)

Weights Surface Finish(μm)

≤3.2或≤1.6

≤3.2 or ≤1.6

加载砝码精度(%)

Loading Weights Accuracy(%)

优于0.001

Better than 0.001

加载重复性

Loading Repeatability

优于0.01%

better than 0.01%
Remarks:

The machine can be customized to meet customer requirements.
All the information above may be updated at any time,the information is subject to technical parameter in our latest quotation.