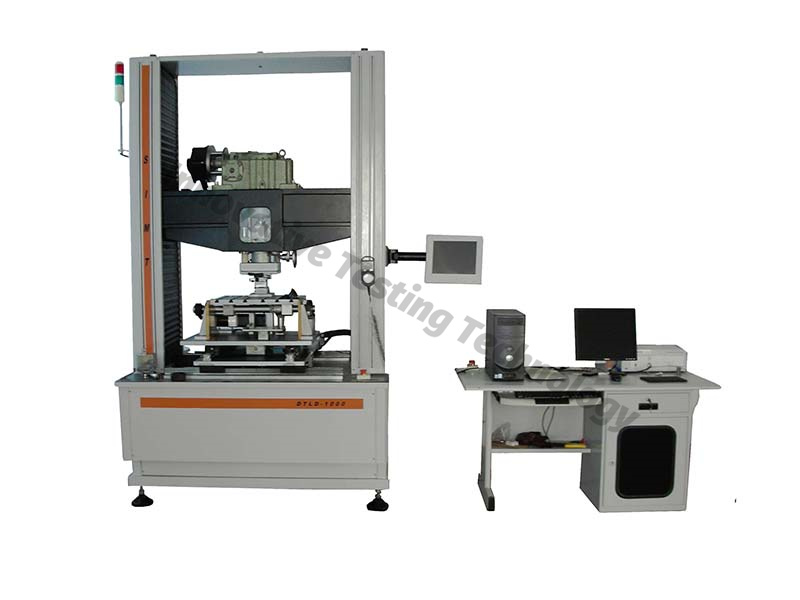 Application
Computer-controlled Automatic Centering Torque Standard Machine constantly compare angle and position of the specimen by using the most advanced computer imaging control technology and Constantly adjust its three-dimensional position to realize the automatic docking between shafts.
技术规格和性能指标

Technical Parameters

承载台最大承载力(kg)

Maximum bearing capacity

500

系统最大扭力(Nm)

Maximum torque

100 200 500 1000 2000 3000 5000

扭矩控制能力(% FS)

Torque controllability

0.3

角度控制精度(°)

Angle control accuracy

0.1(低速档) 1.0(高速档)

0.1(Low Gear) 1.0(High Gear)

激光对中时的X、Y、Z三方向的误差(mm)

laser alignment accuracy (X、Y、Z)

≤0.1

加载时X、Y、Z三方向的变形量(mm)

Loading deformation (X、Y、Z)

≤0.2
Remarks:
The machine can be customized to meet customer requirements.
All the information above may be updated at any time,the information is subject to technical parameter in our latest quotation.