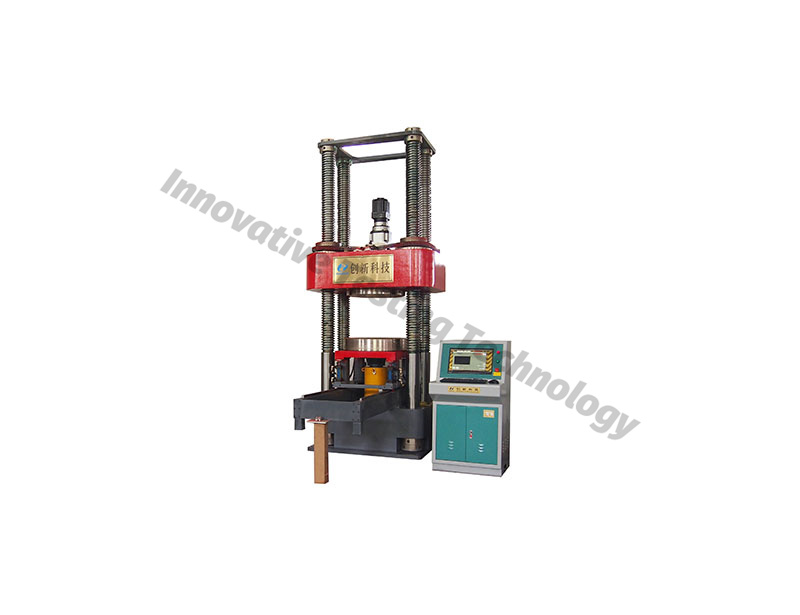 Application
The jack calibration device is designed in accordance with the verification regulations of JJG144-2007 "Standard Dynamometer" and GJJ-621-2005 "Hydraulic Jacks" . It is mainly used to detect jacks of various specifications with a maximum loading force of not more than 1000t, and can also be used for compression testing of various materials such as large concrete components and large workpieces.
Guideline:
JJG157-2008 "Universal Tension and Compression Testing Machines for Non-metallic"
JJG621-2005 "Hydraulic Jack"
JJG144-2007 "Standard Dynamometers"
Technical Parameters
1) Maximum loadable force value: 10MN 20MN 30MN 50MN
2) System accuracy: ±0.3%
3) Sensor: 1 piece for each size specifications
4) Sensor accuracy: 0.1%
5) Height adjustable range: 100---2000 mm
6) Jack piston stroke: 0—300 mm can be automatically measured
7) Piston stroke measurement error: ≤0.1%
Remarks:
All the information above may be updated at any time,the information is subject to technical parameter in our latest quotation.