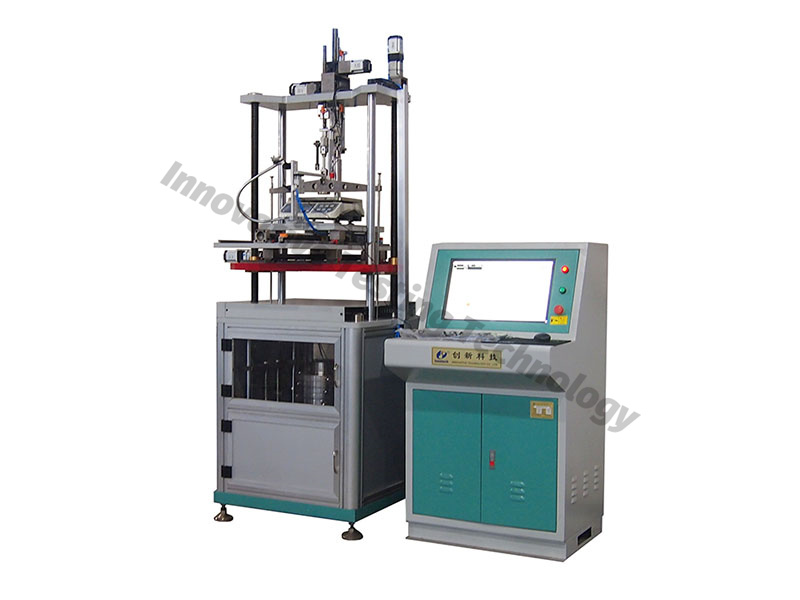 Application
automatically controlled by a computer to realize automatic verification of electronic platform scales. It is composed of a computer automatic measurement control system, an imaging automatic identification system, an automatic weight loading system, an automatic sensing amount loading system, an identification threshold automatic loading system, an automatic shifting partial loading system, etc. It can realize the automatic verification of the electronic scale, and automatically complete the test according to the customer's setting.
According to the requirements of the electronic platform scale verification regulation JJG539-2016, automatic detection can be realized; and according to the requirements of JJG539-2016 load cell, data processing, report printing, etc. can be carried out.
Technical Parameters
1) Range: 30kg~150 kg
2) Quality error (%): ≤ 0.005%
3) Loading repeatability: ≤ 0.003%
4) Loading time of each measuring point: 5-20s can be set
5) Readable time of each measuring point: 10-20s can be set
6) Loading method: tandem automatic loading and unloading of weights without exchange
7) Transmission mode: Fully electric servo drive stepless speed regulation
8) Control method: computer automatic control
9) Weight material: 304 stainless steel
Remarks:
All the information above may be updated at any time,the information is subject to technical parameter in our latest quotation.